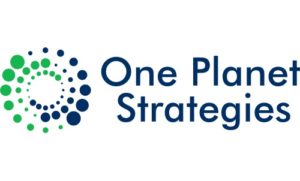 One Planet Strategies LLC is an independent consulting group providing interdisciplinary research, writing, and analysis on environmental trends.
Principal and Founder: Janet Larsen
Janet Larsen is an innovative researcher, analyst, speaker, and writer with 17 years of professional experience covering environmental issues. Janet specializes in connecting the dots among trends in climate, energy, food, and water to analyze the trends that are shaping global futures.
Before founding One Planet Strategies, Janet directed the research program at Earth Policy Institute, a non-profit research organization based in Washington, D.C., and served as a staff researcher at Worldwatch Institute. She is a co-author of The Great Transition: Shifting from Fossil Fuels to Solar and Wind Energy (Norton, 2015) and a contributor to Earth Matters and other publications. Janet earned a B.S. in Earth Systems from Stanford University and a Master of Environmental Management from Duke University.